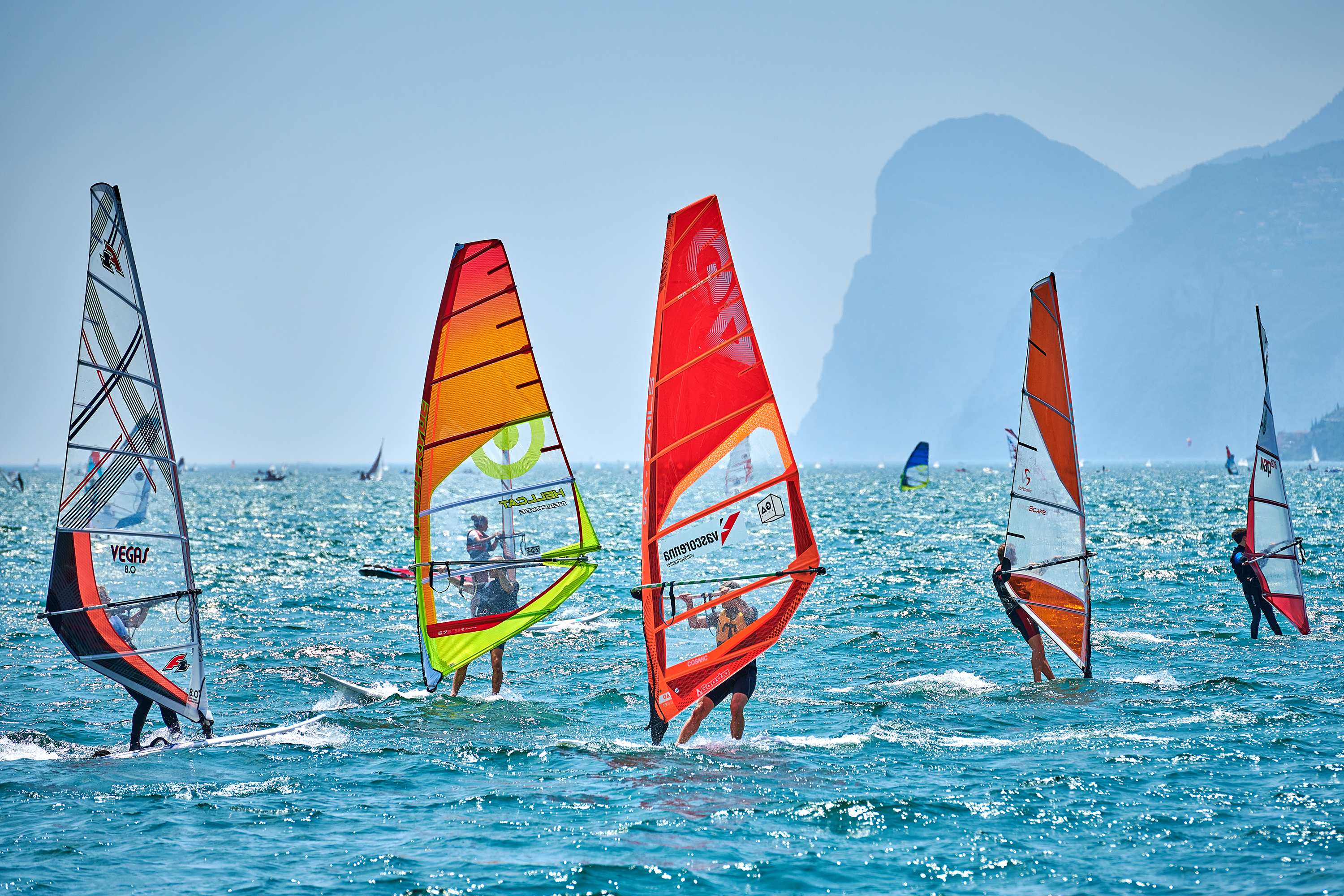 Surf
Boards and sails, surfers from all over Europe which every year are convinced by the Ora and the Pelèr. If you have never tried, if your kids will put a strain on your life, if you are learning and if you want to keep on improving, the Hotel Lido Blu Surf Center in Torbole lake Garda, with over twenty years of experience, is the right place.

Here you will find a free storage equipment, all levels private lessons and courses to have fun in complete safety, under the eyes of experienced instructors.
The small bay, partially sheltered from the wind, it is also suitable for children. For them, special preparatory courses are provided.
Discover the courses!